Home
›
Off Topic
Hey Dudes and Divas!
Welcome to Singer Forum by Ken Tamplin Vocal Academy. Enrolled KTVA vocalists have access to the full singer forums, self-registered members have access to limited areas of the KTVA singing forum. Register to learn more.
To enroll in Ken Tamplin Vocal Academy Singing Lessons click here.
Bio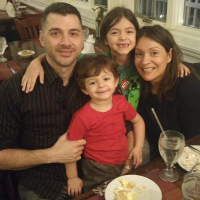 Michael4000
Posts: 700
STREAMING PRO
I've seen some posts recently where people requested information about another member. For example
@doc_ramadani
today asked someone where they were from...someone else recently asked a members age. I was wondering how everyone would feel about a brief bio section in everyone's profile with basic information such as age, where they're from, singing experience, musical instrument background, occupation, etc (all of this would be optional). Nothing too personal this isn't Facebook lol. I know we already have an introduce yourself section but that requires a lot of digging. I thought it would be useful if you could just click on someone's name for example and say "Oh that's Michael from New York he plays the piano."
@highmtn
have you or any of the other head honchos considered this?