Home
›
VOCAL DEMONSTRATIONS for the Bold!
Hey Dudes and Divas!
Welcome to Singer Forum by Ken Tamplin Vocal Academy. Enrolled KTVA vocalists have access to the full singer forums, self-registered members have access to limited areas of the KTVA singing forum. Register to learn more.
To enroll in Ken Tamplin Vocal Academy Singing Lessons click here.
Extreme-More Than Words Cover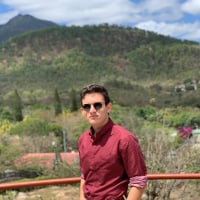 Diego
Posts: 875
2.0 PRO
https://audiomack.com/song/diego-ktva/more-than-words
@highmtn
@doc_ramadani
@HuduVudu
@victortang
@Vocality
@Klaus_T
@Sophia
@Gaston_Jauregui
@Furious_Phil
@blondiewales
@juanmarivley
@Wigs
@Michael4000
@LoneWolfRogue
@iking
@DevonMoore
@cwcw
@tinaalcorace
@Ken Tamplin
@Giraffy
@Spyk
@DogMeat
@Moviefan2k4
@Claude77
@andrew_walker
This is a really fun song, it's really smooth and has beautiful, beautiful harmonies.
It's a little tougher than anticipated but here it is. My comeback (haven't posted in a while).
@highmtn
Ken might like this one.