Home
›
VOCAL DEMONSTRATIONS for the Bold!
Hey Dudes and Divas!
Welcome to Singer Forum by Ken Tamplin Vocal Academy. Enrolled KTVA vocalists have access to the full singer forums, self-registered members have access to limited areas of the KTVA singing forum. Register to learn more.
To enroll in Ken Tamplin Vocal Academy Singing Lessons click here.
COLLAB DEMO: The Visitors by ABBA (Lana & Doc)

doc_ramadani
Posts: 2,926
Administrator, 2.0 PRO, Facility Management
Hi mates,
last weekend, I leafed through my vinyl collection and stumbled upon one of my treasures to which I listed a lot being a teenager. On one song I thought that Lana (
@coffeecrank
) should give it try. I asked her. She agreed and recorded it lightning fast. I sang the parts of Benny and Björn.
We had a lot of fun and hope that you enjoy it too.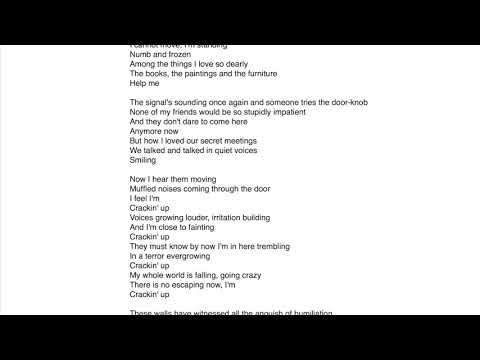 Doc & Lana