Home
›
INTRODUCE YOURSELF
Hey Dudes and Divas!
Welcome to Singer Forum by Ken Tamplin Vocal Academy. Enrolled KTVA vocalists have access to the full singer forums, self-registered members have access to limited areas of the KTVA singing forum. Register to learn more.
To enroll in Ken Tamplin Vocal Academy Singing Lessons click here.
Greetings from Taiwan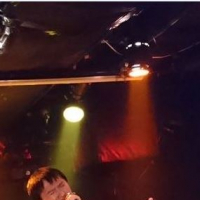 Alvis
Posts: 108
Enrolled, 2.0 PRO
Greetings. My name is Alvis and I am an ordinary graduate school student who loves singing, reading, and making friends around the globe. I stayed in a rather small singing club for a few years in college. I am very passionate about singing. In fact, I've entered several singing competitions and have gotten the first place for a few times. Not until recently did I come across Ken Tamplin's demonstration clips on Youtube, and I was immediately hooked and fascinated by how effortlessly he sings and what a great coach he is.
I am seriously considering signing up for his program when I am freer (I have to deal with my dissertation at the moment). He's the best coach I've ever met so far. I guess that's much about it. Looking forward to getting to know more singing lovers on this forum