Home
›
Ken Tamplin Vocal Academy Forum - GENERAL SINGING
Hey Dudes and Divas!
Welcome to Singer Forum by Ken Tamplin Vocal Academy. Enrolled KTVA vocalists have access to the full singer forums, self-registered members have access to limited areas of the KTVA singing forum. Register to learn more.
To enroll in Ken Tamplin Vocal Academy Singing Lessons click here.
G4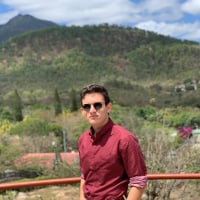 Diego
Posts: 828
2.0 PRO
Apparently after hard work and weeks of practice I could actually reach a G4 (barely). I could not before, but it is a sign I suppose I am at least doing something.
I got to reinforce it so i can effortlesly reach it right?
Anyways, I'll continue.