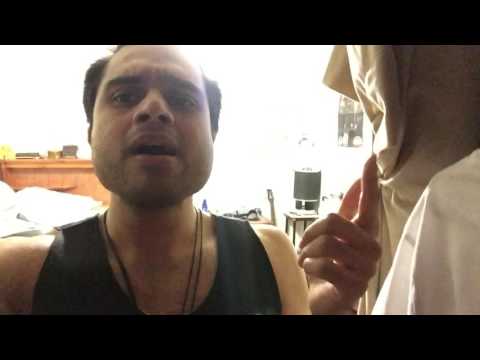 So theres a link to me singing a bit off too close by Alex Clare.
It was recorded on an iphone 6 and im holding the phone up in my closet area where i have clothes and a blanket blocking sound off (i use that closet to record vocals for covers and production stuff.)
No fancy acoustics or any digital audio reverb. Just straight bare and stripped on a phone mic.
SO TO THE UPDATE
Ive been trying to use Glottal compression when singing. Its a little hard lol. I find myself a little out of breath going from pre-chorus to the chorus.
Also ive noticed that the "Feels like i am" hook part of the chorus is a little clumpy and could be brighter and more open. It is the Hook.
Also tossed in a random A4 at the end just for the heck of to see how "full" it sounded.
Thoughts? Tips? constructive criticism? what i need to improve on as a whole? Prayers?
On my last session with Ken, I was told to work really hard on my breath. So i hope my support push is doing better now. But as far as cutting the air back. Im still learning.
In my honest opinion I know im at my all time best right now for me and what i can do. And i definitely know i can improve alot more.
I want to look back at this video a couple months from now and cringe in high hopes that ive gotten better.
Thanks Guys!