Home
›
VOCAL DEMONSTRATIONS for the Bold!
Hey Dudes and Divas!
Welcome to Singer Forum by Ken Tamplin Vocal Academy. Enrolled KTVA vocalists have access to the full singer forums, self-registered members have access to limited areas of the KTVA singing forum. Register to learn more.
To enroll in Ken Tamplin Vocal Academy Singing Lessons click here.
Yesterday - Cover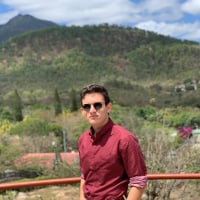 Diego
Posts: 839
2.0 PRO
Here's a very good song brought to us by the Beatles.
Hope you enjoy, and remember to give me feedback on the vocals and recording.
Here's a Beatles song you requested
@videoace
hope you enjoy. I'll do the other one soon.
@highmtn
@Furious_Phil
@TommyM
@bentk
@sealrose
@streeter
@Gaston_Jauregui
@Ken Tamplin
Added some harmonies at the end of the song just for fun