Home
›
VOCAL DEMONSTRATIONS for the Bold!
Hey Dudes and Divas!
Welcome to Singer Forum by Ken Tamplin Vocal Academy. Enrolled KTVA vocalists have access to the full singer forums, self-registered members have access to limited areas of the KTVA singing forum. Register to learn more.
To enroll in Ken Tamplin Vocal Academy Singing Lessons click here.
1st Day of KTVA - rock/metal singer looking for more power, stamina and edge
edisonbaggins
Posts: 4
Pro
Hello,
My name is Mike. Around 3 months ago I passed the frontman audition for an Iron Maiden tribute. The audition trashed my voice. I sang the easier songs (Wrathchild, Powerslave) ok, but other songs tore me up (Aces High, Wasted Years) and on most songs I avoided lots of Bruce's high notes, opting for something a 3rd or a 5th down (whatever sounded good in key).
Since then I've spent some time with another vocal course and I can now make it through the whole 12-song set with my voice intact, singing most of the Brucey notes (not even he sings live exactly like he does on record, but chooses some easier notes sometimes - I am somewhere close to his live note selection.)
Previous to the tribute thing I had done some singing. I recorded two "internet band (exchanging files over email)" rock/prog albums for a group called MotH
And in 2009 I did a homerecording solo record. The material for all those projects was considerably less challenging than Maiden and I didn't have to perform it live.
Anyway, I'm looking for whatever encouragement and insights this community can give me to help me improve and I hope to give that value back to others.
Here is a video of me doing Wrathchild during personal rehearsal a few days ago: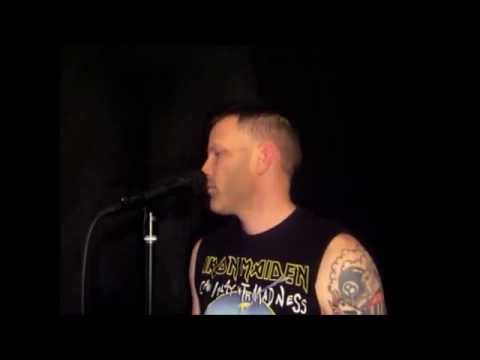 Flight of Icarus is in the same channel. Sorry if we're supposed to post vids elsewhere - just trying to paint the picture of where I'm at!
--Mike