Home
›
Ken Tamplin Vocal Academy Forum - GENERAL SINGING
Hey Dudes and Divas!
Welcome to Singer Forum by Ken Tamplin Vocal Academy. Enrolled KTVA vocalists have access to the full singer forums, self-registered members have access to limited areas of the KTVA singing forum. Register to learn more.
To enroll in Ken Tamplin Vocal Academy Singing Lessons click here.
Livin' on a Prayer.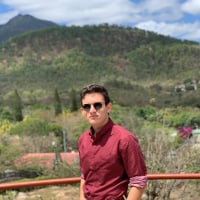 Diego
Posts: 841
2.0 PRO
Ok, so I was assigned the Lead singer for the talent show, so my class decided, ''Why don't we end our act with Livin' on a Prayer?'' so it is done , and I can't reach those G4'S and G#4's at rehearsal (We are doing the opening and the chorus) , so I just don't sing them. I try it here at home, I reach them but they are flat and strained. So can I get any tips?