Home
›
Ken Tamplin's Corner
Hey Dudes and Divas!
Welcome to Singer Forum by Ken Tamplin Vocal Academy. Enrolled KTVA vocalists have access to the full singer forums, self-registered members have access to limited areas of the KTVA singing forum. Register to learn more.
To enroll in Ken Tamplin Vocal Academy Singing Lessons click here.
Paul Rodgers singing Led Zeppelin (Rock and Roll)! My dream has come true!
matt53
Posts: 189
Pro
At a recent event honoring Jimmy Page Paul Rodgers got up there and sang Rock and Roll along with another vocalist who I can't identify. In the beginning Paul's sound levels are down but in the link below you can see him singing it.
SKIP TO 8:45 in the video for some kickass singing from Paul.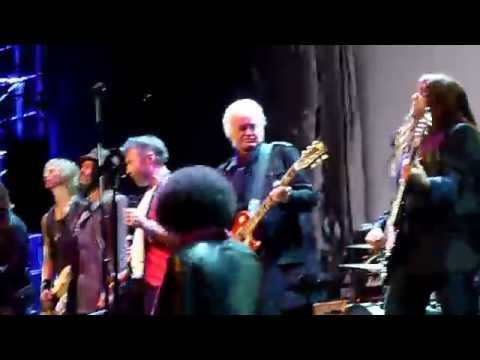 And he sings it even better than Robert!
He should really consider doing an album of Led Zep covers. I would be the first to buy it (if Ken doesn't beat me first).