Home
›
Musical Gear and Equipment!!!
Hey Dudes and Divas!
Welcome to Singer Forum by Ken Tamplin Vocal Academy. Enrolled KTVA vocalists have access to the full singer forums, self-registered members have access to limited areas of the KTVA singing forum. Register to learn more.
To enroll in Ken Tamplin Vocal Academy Singing Lessons click here.
Headphones vs. Earbuds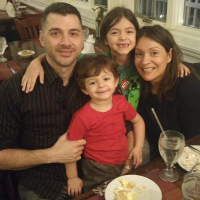 Michael4000
Posts: 700
STREAMING PRO
I prefer using earbuds because of their portability and I think that the earbuds today have pretty high quality if you buy the right ones. Yet I still see a lot of musicians wearing the old school Brady Bunch over-the-ear headphones. Is there any disadvantage to using earbuds?
@videoace
or anyone else knowledgeable