Home
›
SHOW TIME - Band Rehearsals and Performance Day!!!
How to prep for an upcoming studio invite??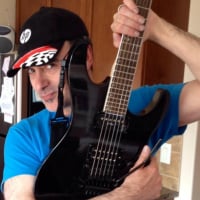 Furious_Phil
Moderator, Pro, 2.0 PRO
Posts: 1,420
To any of you studio vets out there,
I have an opportunity to do the vocals for a few pieces on a new studio collaboration project.
The genre is "Symphonic Metal", so I am trying to prime my headspace on how to prepare for it.
It is all original material, and I have not heard any of it yet, so this may be one of the toughest things I've done yet.
(Lyrics are written, I just need to give them life)
Immediately it brings to mind singers like Geoff Tate, Jeff Scott Soto, Rob Halford or Bruce Dickinson... (How about for you??)
One thing I do now for melody discovery is to play the track back and record myself against it while I just vowel my way through it.
Using this method, I've come up with some material ranging from decent to haunting.
How would you go about preparing for the unknown; to hopefully have some rawking licks and exotic melodies ready to fire out on command?
@Gaston_Jauregui
@highmtn