Home
›
Best Of
Hey Dudes and Divas!
Welcome to Singer Forum by Ken Tamplin Vocal Academy. Enrolled KTVA vocalists have access to the full singer forums, self-registered members have access to limited areas of the KTVA singing forum. Register to learn more.
To enroll in Ken Tamplin Vocal Academy Singing Lessons click here.
Best Of
Hey guys,
I have this discussion with Ken on a semi regular basis, how age relates to the ability to perform.  Well, even though I can't sing my way out of a paper bag (I'm just the web guy and administrator) I have been in the music business as a photographer for a long time and one of my favorite bands is Motorhead.
Before you laugh, I want you to check out their tour schedule and remember that lead vocalist and bassist Lemmy is
66 years old
and tours around the world
continually
and records a new album every two years.  Also remember that his style of "singing" is extremely stressful.
I hope you get a chuckle and some motivation from this
Nigel

Nigel
Here's one with "normal" instrumentation. Listen to this one first if you don't know the song.



And here's one where I removed the guitars and had my friend Shelbie solo over the whole thing. If this were going to be released, I'd have to spend more time trying to get the guitars to fit (it would take some time because she layered a lot of harmonies, some need to be removed, edited, bounced, compressed, etc). So it's not a mix but it's a version for people who like to hear a lot of guitar. She did a great job, I just didn't have the time to do more:





blondiewales
Hi mates,
my wife is a pharmacist and runs a small, urban pharmacy. Recently, the wholesale agent has made us aware that we should finally get into digital marketing. So we did that.
This is the advertisement (I provided an english translation for you):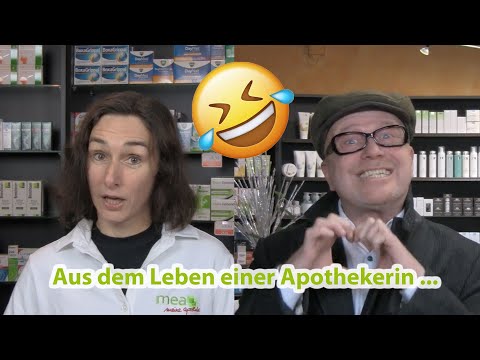 Doc
@Sophia
@Wigs
@Diego
@blondiewales
@DogMeat
@Raphael_Hussl
@d1g2w3
@Rick_amateur
@...

doc_ramadani