Home
›
Best Of
Best Of
Hi guys!
I recently recording this, along with 3 others for a recent audition. So I had 2 days to record 4 songs haha, I want to record more covers soon and be able to spend a bit more time with them, but this I had to get done rather quickly. This is Crazy On You by Heart!!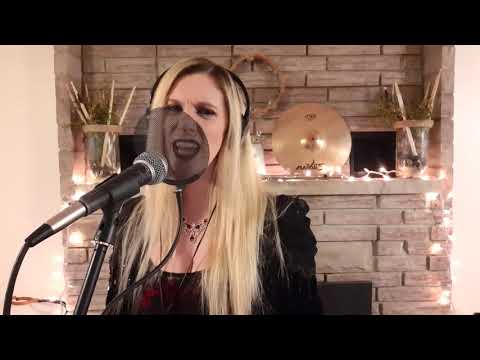 jaclynser
Dear Students,
You may post links to either audio or video files in these forums for feedback. This post contains step-by-step instructions for how to do that.
To protect others from the risk of viruses, we ask that you do not require anyone to download files from cloud storage (for example, Dropbox, Google Drive, or Microsoft OneDrive). Instead, please use either SoundCloud or YouTube to host your files, and then provide a link to your files in your posts here.

If you are uploading your recordings of Ken's workout scales, or anything else that contains content from the course, please be sure not to save your files as Public.
AUDIO FILES
-- Create an account at
https://soundcloud.com/
-- Upload your audio file to this account and set it to
Private
(if appropriate):
-- Once you have saved your file, you will be able to share it at any time by clicking on this
Share
button:
-- Copy the
Private Share
secret link:
VIDEO FILES
-- Create an account at
https://www.youtube.com/
-- Upload your video file to this account:
-- In your list of
Channel videos
, set the
Visibility
of your file to
Unlisted
(if appropriate).
-- If you hover over your video in the
Channel videos
list, you will see several buttons. Click on the
Options
link:
-- Choose
Get shareable link
from the popup window that appears. This will copy the link.

ADDING LINKS TO FORUM POSTS
-- Create a
New Discussion
in the appropriate area of these forums.
-- Paste your link directly into the message box.
-- Click on
Preview
at the bottom of the page to check that your file is displaying properly. Sometimes, it will not. A common issue with SoundCloud files is that it will say that "You have not provided a valid SoundCloud URL". If this happens, paste your link into the message box and then highlight the entire link text with your cursor. You can then convert the highlighted text to a clickable link by clicking on the
Url
button and pasting the link again into the popup window:
Elara