Home
›
VOCAL DEMONSTRATIONS for the Bold!
Hey Dudes and Divas!
Welcome to Singer Forum by Ken Tamplin Vocal Academy. Enrolled KTVA vocalists have access to the full singer forums, self-registered members have access to limited areas of the KTVA singing forum. Register to learn more.
To enroll in Ken Tamplin Vocal Academy Singing Lessons click here.
L.A. Woman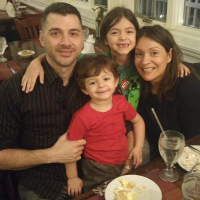 Michael4000
Posts: 700
STREAMING PRO
I decided to post only part of the song so there would be less to focus on. Seems like there's just too much to go through in an entire song. Please provide suggestions for improvement...and don't be shy, I'm my own worst critic.
Also, am I posting this in the right section? I thought I read somewhere that this part of the forum is open to the public so KTVA techniques cannot be discussed in detail here for critical feedback. Please advise.
Lastly, is my mix okay as far as volume and effects? Any other recording suggestions?
Thank you in advance everyone for your feedback.
Michael D.