Home
›
Off Topic
Hey Dudes and Divas!
Welcome to Singer Forum by Ken Tamplin Vocal Academy. Enrolled KTVA vocalists have access to the full singer forums, self-registered members have access to limited areas of the KTVA singing forum. Register to learn more.
To enroll in Ken Tamplin Vocal Academy Singing Lessons click here.
Skype lesson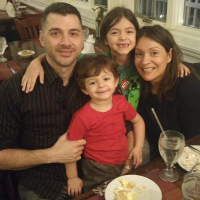 Michael4000
Posts: 700
STREAMING PRO
Has anyone who is still somewhat of a beginner like me done a Skype lesson with Ken? I have been holding off for a while because I feel like I still need to get the basics down first but now I am thinking that a Skype lesson with him might speed up my progress, even though I know I still have a long way to go with getting down the basics. What do you all think? How much does it cost and how far in advance do you need book it? Also what should I do to prepare for this lesson should I have specific goals in mind or does ken do all the evaluation and goal setting as he hears me? How long is the lesson 1 hour? Before the lesson should I send him some demos of scales and songs so he can get an idea of where I'm at before we have the lesson?