Home
›
Newbies Demo Area - for those who want to test the waters!
Newbie from Vietnam. Please Judge my voice¡!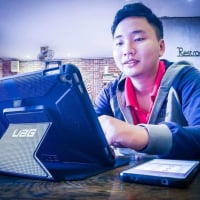 ndangphuoc
2.0 PRO
Posts: 112
I've just purchase the program this week. Practice will be the first thing I'd do tomorrow morning. Please give me some comment on my current state. Thank you all! Sorry for the bad English btw!!!