Home
›
Off Topic
Word Pronunciation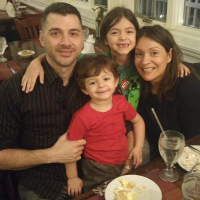 Michael4000
STREAMING PRO
Posts: 992
I listen to songs differently now that I'm doing KTVA. Many of the nuances that previously went unnoticed are now very obvious to me. One thing I'm noticing is that many great singers (but certainly not all) are saying all the sounds of words, very precisely, all the consonants, the things that we at KTVA are working *not* to do. I've been noticing a lot of this in Christmas music recently. For example, Michael Buble is pretty precise with his words…he doesn't glaze over consonants much.
@Diego
recently suggested that I not pronounce the "ing" so much in "roasting" on The Christmas Song. And he was right, it didn't sound very good the way I did it. But then I go and listen to Nat Cole's recording, he very clearly says the "ing" on roasting, but it sounds great.
So here is my question. Is the eventual goal to bring the consonants back in more and more as we improve…is this part of Ken's method just a bridge until we get better? Or is this the way we should always sing?