Home
›
Off Topic
Hey Dudes and Divas!
Welcome to Singer Forum by Ken Tamplin Vocal Academy. Enrolled KTVA vocalists have access to the full singer forums, self-registered members have access to limited areas of the KTVA singing forum. Register to learn more.
To enroll in Ken Tamplin Vocal Academy Singing Lessons click here.
Singing a song in its original key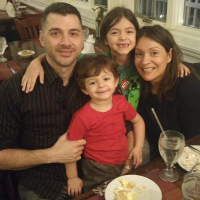 Michael4000
Posts: 700
STREAMING PRO
I know there are a lot of mixed opinions out there on this topic, but my belief is that a song should be sung in a key that suits the singers voice, not necessarily the key chosen by the original singer. My logic is that the person who originally did the song probably chose that key because it best fit their voice, but I am not them so why should I have to do it in their chosen key? What do you all think? When you practice a song do you sing the original key or do you transpose it to suit your voice? I have an app on my phone that transposes my karaoke tracks to any key.