Home
›
VOCAL DEMONSTRATIONS for the Bold!
Hey Dudes and Divas!
Welcome to Singer Forum by Ken Tamplin Vocal Academy. Enrolled KTVA vocalists have access to the full singer forums, self-registered members have access to limited areas of the KTVA singing forum. Register to learn more.
To enroll in Ken Tamplin Vocal Academy Singing Lessons click here.
The Joker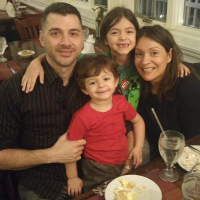 Michael4000
Posts: 700
STREAMING PRO
Hi guys here's my recording of The Joker as recommended by Doc. I'm singing it two half-steps below the original. Please provide suggestions/observations.
In this demo I'm using my Shure microphone which is coming out of a PA but ultimately everything is just being recorded on my cell phone video recorder and microphone, so does the Shure microphone not even make a difference?
**EDIT** I re-recorded the song in the original key, posted further below
Michael
@HuduVudu
@doc_ramadani
@videoace
@Vocality
@bentk
@iking
@Diego