Home
›
INTRODUCE YOURSELF
New student from France, and no surgery !!!!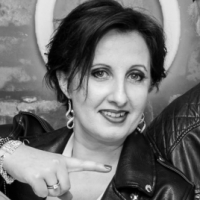 GIPSY
2.0 PRO
Posts: 34
Hi everybody !
So happy to become a new student of the KTVA, proud to be part of yours !!!
Let me introduce myself !
I'm from Reims (France) singer since my 15 years old, and I'm now 44 !!
I sang in Cabaret, in band, in variety orchestra, and since 6 years now, I'm the lead singer of my duet with my boyfriend. We play Blues, Rock, and sometimes we play for weddings, and big and long parties... must sing for 5 hours long...
I used to smoke for 5 or 6 years now, and this summer I noticed some problems with my voice. After an exam: Oedeme of Reinke, ans surgery was planed ... So sad !!! BUT, I stopped smoking, I did some exercices with my orthophonist, and yesterday another exam (nasofibroscopy) showed that my vocal cords, are totally new one, without any oedeme!!! So no surgery for me... ans now I'm waiting for the USB drive to start the lesson!!!
I'll try to let you ear some videos of my way of singing, and hope some tricks, ans comments !!!
Thanks for reading me, please excuse my english, and let the good times roll !!!!