Home
›
Recording Techniques and Gear
Hey Dudes and Divas!
Welcome to Singer Forum by Ken Tamplin Vocal Academy. Enrolled KTVA vocalists have access to the full singer forums, self-registered members have access to limited areas of the KTVA singing forum. Register to learn more.
To enroll in Ken Tamplin Vocal Academy Singing Lessons click here.
Earbuds with built-in microphone?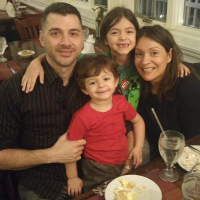 Michael4000
Posts: 717
STREAMING PRO
I hope I can explain this correctly. When I'm singing at home, doing scales or doing a song, I like to wear one or two earbuds to hear my voice as it sounds outside of my head. All the equipment I have at home like a microphone and mixer and wires makes this easy. I'd like to be able to do the same thing if I'm away from home for example singing in the car or anywhere else. What I'd like is to have headphones plugged into my phone with Ken's scales coming through and also my voice being picked up externally and being fed right back into the earbuds at the same time. Does such a technology exist? I looked on Amazon and I saw earbuds with built-in microphones but I'm not sure if they would achieve what I'm looking for. It looks like they're designed for video gamers looking to chat with people they are playing with online.