Home
›
INTRODUCE YOURSELF
Hey Dudes and Divas!
Welcome to Singer Forum by Ken Tamplin Vocal Academy. Enrolled KTVA vocalists have access to the full singer forums, self-registered members have access to limited areas of the KTVA singing forum. Register to learn more.
To enroll in Ken Tamplin Vocal Academy Singing Lessons click here.
Hi, from the country side of Victoria, Australia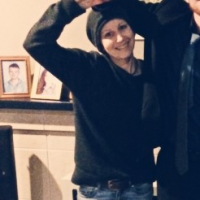 Andi77
Posts: 28
2.0 PRO
So excited to be here with you all
I simply can't wait to begin this incredible journey, it's been a long time coming. I did procrastinate purchasing for a little time... I know, I know, wasted days, but hey, I did it! Here I am! Yay!
I have been singing all my life... at home, behind closed doors, in the car, etc. I think I sang before I could talk! My parents were opera singers, but life dealt me a different hand and I never had the opportunity for any vocal coaching/lessons. Now at 42 years of age, my husband and I have 3 amazing kids, all teenagers at this point, all musicians, amazing at what they do, creating a home that is constantly full of music and joy. I have done my absolute best to give them full support in their musical endeavours. My eldest is now also receiving vocal lessons from his music teacher at school.
But now it's my turn. I've been a spectator for far too long. I want to be up on the stage doing what I love so darn much! I can't sit still anymore!
Mammas gonna sing! ( I'm a little excited guys-apologies )