Home
›
VOCAL DEMONSTRATIONS for the Bold!
Vocal evaluation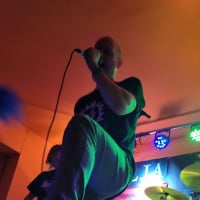 Csesztes
Pro, 2.0 PRO
Posts: 102
Hey Guys,
I have been singing for 3,5 years now, and i will be doing KTVA for 2 years in May.
I definitely made a lot of progress, and finally, I am a lead singer in a rock band, I joined only 3 weeks ago though.
Anyways, I would like to ask for some tips on the high notes on the end.
Most of the people I speak with say that those high notes at the end are very cool, and sound good.
However, I am still not satisfied how they sound.
I feel like I am on the very second passagio.
Any advice regarding what vocal exercise should I do to improve those high notes would be appreciated.
I currently workout 5days a week ( 4 days a week+ rehearsal with band, one day VOL3, the other day VOL4 exercises.)
Here is the video:
https://www.facebook.com/watch/?v=387840718676618
Thanks,
Csesztes