Home
›
Ken Tamplin Vocal Academy Forum - GENERAL SINGING
Hey Dudes and Divas!
Welcome to Singer Forum by Ken Tamplin Vocal Academy. Enrolled KTVA vocalists have access to the full singer forums, self-registered members have access to limited areas of the KTVA singing forum. Register to learn more.
To enroll in Ken Tamplin Vocal Academy Singing Lessons click here.
How to know on what pitch you should sing a song?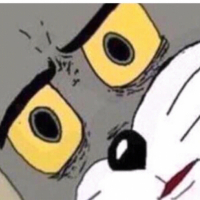 Soul_Mate
Posts: 32
2.0 ENROLLED
Hi, i love a lot of types of music so I try to sing a lot of styles and sometimes i have problems trying to sing some songs. For example, I can sing No one by Alicia Keys pretty comfortably but when I try to sing for example Empty by Ray Lamontagne or Cherry Wine by Hozier i have a lot of problems trying to sound good with those ones, or I try to sing in the singers way and sound really weird or sound flat trying to sing it comfortably, I need help!