Home
›
VOCAL DEMONSTRATIONS for the Bold!
COLLAB DEMO: 99 Luftballons (99 Red Balloons) - Cover by Chris (cwcw), Maxim & Doc

doc_ramadani
Administrator, 2.0 PRO, Facility Management
Posts: 3,978
Divas, Dudes,
our mates Chris (
@cwcw)
and Maxim (
@maximgottmer)
agreed to do a collaborative demo. We chose a very famous german song: 99 Luftballons.
And again, this song has a very special story:
While at a June 1982 concert by the Rolling Stones in West Berlin, Nena's guitarist Carlo Karges noticed that balloons were being released. As he watched them move toward the horizon, he noticed them shifting and changing shapes, where they looked like strange spacecraft (referred to in the German lyrics as an "Ufo"). He thought about what might happen if they floated over the Berlin Wall to the Soviet sector.
Also cited by the band was a newspaper article from the Las Vegas Review-Journal about five local high school students in 1973 who played a prank to simulate a UFO by launching 99 (one was lost from the original 100) aluminized Mylar balloons attached with ribbons to a traffic flare. The red flame from the flare reflected by the balloons gave the appearance of a large pulsating red object floating over Red Rock Canyon outside the Las Vegas Valley in Nevada.[3]
A direct translation of the title is sometimes given as "Ninety-Nine Air Balloons", but the song became known in English as "Ninety-Nine Red Balloons!. The title "99 Red Balloons" almost scans correctly with the syllables falling in the right places within the rhythm of the first line of lyrics, although Neunundneunzig has one syllable more than "ninety-nine".
The lyrics of the original German version tell a story: 99 balloons are set free and are mistaken for UFOs, causing a general to send pilots to investigate. Finding nothing but balloons, the pilots put on a large show of fire power. The display of force worries the nations along the borders and the defense ministers on each side bang the drums of conflict to grab power for themselves. In the end, a 99-year war results from the otherwise harmless flight of balloons, causing devastation on all sides without a victor. At the end, the singer walks through the devastated ruins and finds a balloon. Thinking of someone, they let it fly away.
Many thanks to Chris and Maxim for doing this one with me. Guys you are great.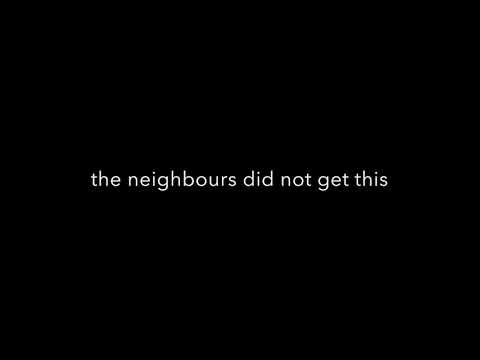 https://www.youtube.com/watch?v=b2Wfp84DAYQ
Doc