Home
›
SINGER/SONGWRITERS
Hey Dudes and Divas!
Welcome to Singer Forum by Ken Tamplin Vocal Academy. Enrolled KTVA vocalists have access to the full singer forums, self-registered members have access to limited areas of the KTVA singing forum. Register to learn more.
To enroll in Ken Tamplin Vocal Academy Singing Lessons click here.
Singing popular songs vs my own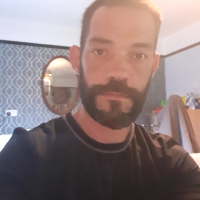 Roger84
Posts: 12
2.0 PRO
Hi Ken, names Roger, im already on your email list. However i just want to know something.
When i sing along with a song most of the time i can sing along in key if its in my CURRENT range. However i get to singing my own songs and i cant seem to keep the same pitch for each time i try to sing it.. ie some times im in the tenor range, others the baritone/bass range ie johnny cash deep.
Other times i growl or rasp.. what gives.. i can do "the calling" if i could on point and it sounds great.. or the really old tune "Gold" on point.. singing my own songs is becoming frustrating.. im limited by my musical capabilities. ie guitar keys.. i realise i have alot to learn. My singing tutor says i think too much.. meh. Its my calling.. i know so i wanna understand it ALL right now.
. Sorry for the rambling.