Home
›
Newbies Demo Area - for those who want to test the waters!
Hey Dudes and Divas!
Welcome to Singer Forum by Ken Tamplin Vocal Academy. Enrolled KTVA vocalists have access to the full singer forums, self-registered members have access to limited areas of the KTVA singing forum. Register to learn more.
To enroll in Ken Tamplin Vocal Academy Singing Lessons click here.
New to singing!!!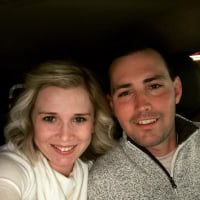 CCW88
Posts: 2
Member
Hello everyone, I am completely new to singing and have no formal vocal training. I am looking for feedback good or bad. Let me know what you honestly think and where I can improve. This is me doing a snip it of a cover song. I just pick up my guitar and play! Thanks in advance and have a good one!
https://share.icloud.com/photos/01bwdzAOncDcKqzNFgqnHKVxQ