Home
›
Booking Webcams with Ken Tamplin
Hey Dudes and Divas!
Welcome to Singer Forum by Ken Tamplin Vocal Academy. Enrolled KTVA vocalists have access to the full singer forums, self-registered members have access to limited areas of the KTVA singing forum. Register to learn more.
To enroll in Ken Tamplin Vocal Academy Singing Lessons click here.
Preparing for my first 1 on 1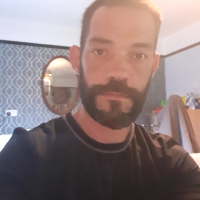 Roger84
Posts: 12
2.0 PRO
Hi, so I bought the gold pack, and it comes with a magical thing of 3 private 1 on 1s, which is awesome, however do I warm up and be ready to sing pre lesson, or does Mr Tamplin want to do the scales to see where I'm at first? 3 hours is precious little time and I want to make the best use of them, and while most songs are 3-5 mins. I just want to make the best use of my time, his time, and still have a brilliant lesson. Any advice would be greatly appreciated. Thank you all so much.