Home
›
Vocal Health and Wellness
Hey Dudes and Divas!
Welcome to Singer Forum by Ken Tamplin Vocal Academy. Enrolled KTVA vocalists have access to the full singer forums, self-registered members have access to limited areas of the KTVA singing forum. Register to learn more.
To enroll in Ken Tamplin Vocal Academy Singing Lessons click here.
What to do when you get stomach acid on your folds?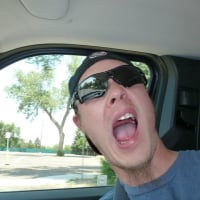 Chris82
Posts: 254
2.0 PRO
I'm just wondering if anyone has any tips on how to allievate the issues caused by stomach acid getting on your folds? The other night I went to dinner with my wife and then we stopped for Karaoke after that but I burped before my performance which brought up that stomach acid and then my folds felt like there were on fire. Nothing helps! Drinking water, trying to clear my voice, nothing. My performance was so bad because of this. Is there anything we can do when we end up getting acid on our folds before a performance?