Home
›
Vocal Health and Wellness
Mucus and unwanted rasp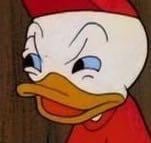 bentk
Moderator, Pro, 2.0 PRO, 3.0 Streaming
Posts: 1,649
Hi all,
Anybody notice some issues now and then with 'unwanted' rasp as a result of mucus in the nasal areas/throat?
I especially notice it when sustaining long notes, and especially in chest. It doesn't hurt my ability to hit the notes, and sustain them, but it adds unwanted rasp to the sound. Now the sound isn't 'bad', but i rather not have the rasp.
Naturally, i have this issue to a varying degree. Sometimes notice barely anything or nothing at all, and other times the rasp really takes over the sound. When sustaining a long note, the rasp can creep back in after time, as if the vibrations cause this. I can also feel the mucus. It's less so with head voice.
Would love to hear some thoughts, insights, whatever
All the best,
Ben