Home
›
VOCAL DEMONSTRATIONS for the Bold!
Hey Dudes and Divas!
Welcome to Singer Forum by Ken Tamplin Vocal Academy. Enrolled KTVA vocalists have access to the full singer forums, self-registered members have access to limited areas of the KTVA singing forum. Register to learn more.
To enroll in Ken Tamplin Vocal Academy Singing Lessons click here.
COLLAB PROJECT : Feat Doc & George ( Vocality) The Proclaimers - 500 Miles
Vocality
Posts: 960
2.0 PRO
Happy to release this Collab after plenty of work over the past few weeks, credit goes to The Doc for mixing and arranging the cover.
I would like to tag:
@doc_ramadani
@highmtn
@Ken Tamplin
@coffeecrank
@DogMeat
@Rick_amateur
@Wigs
@HuduVudu
@Gaston_Jauregui
@Furious_Phil
@Claude77
@Mysti
@bentk
@d1g2w3
@maximgottmer
@AaronChristie
@Sophia
@Diego
@samw2019
@blondiewales
@cwcw
@chris82
@Michael4000
@LoneWolfRogue
@sagemacg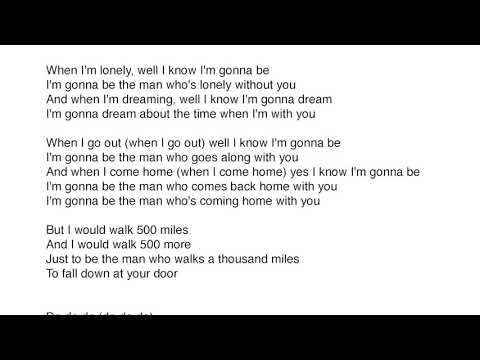 Doc & George (Vocality)