Home
›
Off Topic
MUST SEE: Maybebop - A cappella group from Germany

doc_ramadani
Administrator, 2.0 PRO, Facility Management
Posts: 3,978
Hi mates,
whenever you have the chance to see the German A cappella group "Maybebop" GO THERE. Awesome.
MAYBEBOP - these are four character types from Hamburg, Berlin and Hanover. They are constantly on tour, with around 70,000 visitors pouring into their concerts every year.
This time, the band has taken on the theme of "Christmas". But MAYEBOP would not be MAYBEBOP if they did not find new, unexpected sides in this complex: both musically and in terms of content, the band poached away from superficial stirring kitsch and always hit the bull's eye. Their own songs like "Advent calendar in September", "Happy Meal", "Christmas miracle" or "Birthday at God's" are catching the eye, are brilliantly rhymed and fantastically sung - and still offer a soothing deeper level with all disarming esprit they become pop-cultural cabinet pieces. Whether touchingly simple as in "The Old Man", incomprehensibly virtuoso as with the jazzy "Joy To The World" or uninhibited silly as in the iconic reggae version of "Mary's Boy Child: MAYBEBOP serve every genre with dreamlike security. And with "We say you to the sweet advent" or "There is a ship, loaded" there are of course moments of real emotion.
In short: with the Christmas program MAYBEBOP has achieved a stroke of genius. It creates the perfect balancing act between wit and claim, between tradition and modernity, between sentimentality and madness. It reflects in a contemporary way all the facets that make up the festival of festivals in our latitudes today.
The fact that the four professional singers, by the way, deliver vocal precision in perfection, has meanwhile been documented by numerous awards and distinctions. They were among the finalists / winners of all important German music competitions ("John Lennon Talent Award", "Youth Cultural", "New Talents", "Winning Jazz", "a cappella Award Baden-Württemberg, Vocal Total Graz). Their CD production "Christmas" was even awarded in the US as the best a cappella Xmas CD in the world (!).
Lana (
@coffeecrank)
, on Thursday, Novmeber 14th, they are near Kassel.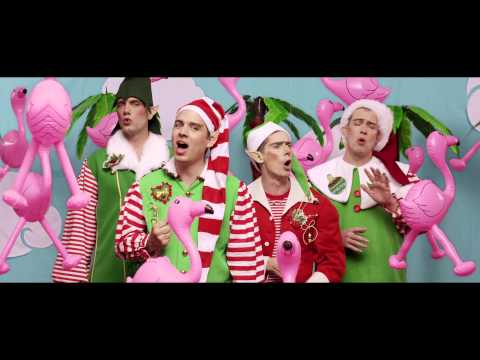 https://www.youtube.com/watch?v=AcI6edlrlgk
Doc