Home
›
INTRODUCE YOURSELF
Hey Dudes and Divas!
Welcome to Singer Forum by Ken Tamplin Vocal Academy. Enrolled KTVA vocalists have access to the full singer forums, self-registered members have access to limited areas of the KTVA singing forum. Register to learn more.
To enroll in Ken Tamplin Vocal Academy Singing Lessons click here.
Alan Hering Hello!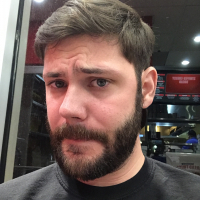 musicplayeralan
Posts: 5
2.0 PRO
Hey all, So I got sick of loosing singers and I finally got the confidence to start singing. I started this course about a month ago, and just figured out how to use this forum. Pitch was the first big issue, so I have been tackling that mainly. Hoping to chat with you all that are learning!