Home
›
VOCAL DEMONSTRATIONS for the Bold!
Hey Dudes and Divas!
Welcome to Singer Forum by Ken Tamplin Vocal Academy. Enrolled KTVA vocalists have access to the full singer forums, self-registered members have access to limited areas of the KTVA singing forum. Register to learn more.
To enroll in Ken Tamplin Vocal Academy Singing Lessons click here.
Fun performance Karaoke Bob Segar - Old Time Rock & Roll with stage invader!!
Vocality
Posts: 960
2.0 PRO
Had a lot of fun doing this performance in a bigger hall on our Armed Forces Rememberence Day 10th November in the UK and love doing live performances love the atmosphere, had a bit of a cold but didnt seem to effect the performance too much. I have an over excited stage invader think he had a little too much to drink no harm done
.
Haven't posted in a while still trying to shake this heavy cold, maybe get some feedback but reckon things are progressing well.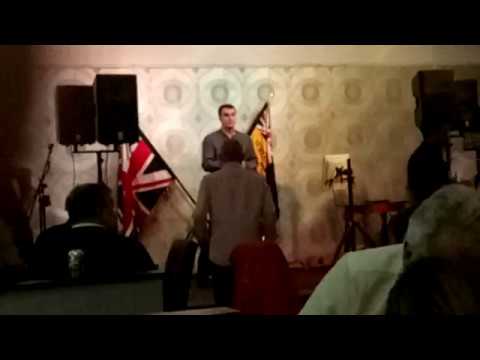 Vocality