Home
›
VOCAL DEMONSTRATIONS for the Bold!
Hey Dudes and Divas!
Welcome to Singer Forum by Ken Tamplin Vocal Academy. Enrolled KTVA vocalists have access to the full singer forums, self-registered members have access to limited areas of the KTVA singing forum. Register to learn more.
To enroll in Ken Tamplin Vocal Academy Singing Lessons click here.
Starting to really L-O-V-E my voice now!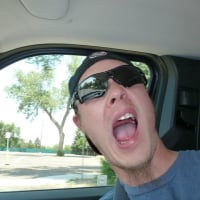 Chris82
Posts: 312
2.0 PRO
I've got a company Christmas Party coming up and they are doing karaoke again this year! At my companies party last year they also did karaoke so I went up and sang some songs and got some compliments. This is before I bought Ken's course as a completely untrained singer. So I sang like 5 songs that night and some of them I don't think I did too great on but it motivated me to buy this course!

I've been working on my vocals non stop since then and now the time is coming again for my companies Christmas Party and they are doing karaoke again and I really want to impress this time!. I've been going to karaoke in my spare time just to get used to the stage and mic and I've been about 7 times now and plan to go more so I think that's going to help a bunch. Anyway's last year not many people sang and it ended up being me and one other lady pretty much the whole night. So I've got to select like 6 songs or so to be safe from the karafun catalog.

Anyways, long story short here is one of the songs I picked. How'd I do and how can I do better?