Home
›
VOCAL DEMONSTRATIONS for the Bold!
Hey Dudes and Divas!
Welcome to Singer Forum by Ken Tamplin Vocal Academy. Enrolled KTVA vocalists have access to the full singer forums, self-registered members have access to limited areas of the KTVA singing forum. Register to learn more.
To enroll in Ken Tamplin Vocal Academy Singing Lessons click here.
Believer (Imagine Dragons cover)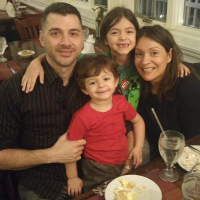 Michael4000
Posts: 742
STREAMING PRO
Hi All, can you please give me some feedback and critique on this recording? I'm also posting the original for those who are unfamiliar with the song.
Thanks, Michael
https://1drv.ms/u/s!AvqpmhkVjP-MiQCReWtCwHcOnhZG
@HuduVudu
@doc_ramadani
@Vocality
@bentk
@iking
@Diego
@highmtn
@Gaston_Jauregui
@Sophia
@victortang
@Klaus_T
@Furious_Phil
@Ken Tamplin
@Wigs
@Maximus3000
@Jáchym
@cwcw
@reallydanny
@SlaySomething
@Rick_amateur
@samw2019
@blondiewales
Believer original by Imagine Dragons: