Home
›
Recording Techniques and Gear
Hey Dudes and Divas!
Welcome to Singer Forum by Ken Tamplin Vocal Academy. Enrolled KTVA vocalists have access to the full singer forums, self-registered members have access to limited areas of the KTVA singing forum. Register to learn more.
To enroll in Ken Tamplin Vocal Academy Singing Lessons click here.
How do I begin learning how to mix/master?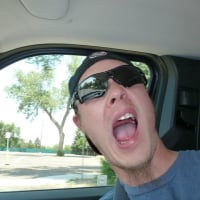 Chris82
Posts: 319
2.0 PRO
Until now I haven't put much effort into my recordings because they are all just for practice and not intended to get max listens. For the most part I still just record most of my songs with smule on my iphone mic (even though I bought a decent condenser mic and built a booth). I think mainly just because it's easier for me to record on my phone. That's all fine and dandy if you're not trying to produce a professional product.

I think however I want to start to get into producing more professional recordings and see how many listens I can get up to but I don't know the first thing about any of this recording/mixing/mastering stuff and don't even know where to begin. Is there a course or channel or something anyone can recommend for someone wanting to learn the science/art of recording/producing vocals for a pro product?