Home
›
VOCAL DEMONSTRATIONS for the Bold!
For The First Time - Darius Rucker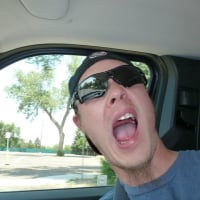 Chris82
2.0 PRO
Posts: 594
Hey There Dudes and Divas! I've had a lot of people tell me that I sound like Darius when I'm singing his Hootie songs but I figured I'd give some of his country stuff a go too.
I fell in love with this song when I heard it and just had to practice it. Been going at this song for about a week now and while I feel I've made a lot of progress getting it to sound okay it still doesn't sound good to me. Maybe this is just a case of me hating my own voice but I really don't like my tone/timbre in this.
How does it sound to you guys? Any tips?
https://www.smule.com/p/2005406562_3594566994