Home
›
VOCAL DEMONSTRATIONS for the Bold!
Under The Bridge - Red Hot Chili Peppers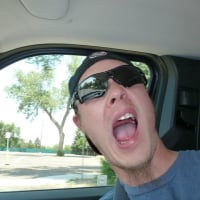 Chris82
2.0 PRO
Posts: 594
Hey There Dudes and Divas!
I just got done with a vocal lesson and my instructor told me that I wasn't expanding my chest properly. I was expanding the top fine but not so much the bottom and she also pointed out that I tend to raise my chin a lot which stretches the vocal folds and puts unnecessary tension on them. She gave me some exercises to try and I noticed an immediate improvement! Sometimes it pays to have an experienced set of eyes on you while you're singing for sure. Here is my first attempt at a cover while attempting to apply what she taught me.
@Michael4000
@doc_ramadani
@Vocality
@Wigs
@coffeecrank
@shining
@d1g2w3
@jmstanle
@sjonrokz4u
@Klaus_T
@LumiMoon
@maximgottmer
@Gunnar364
@DogMeat