Home
›
VOCAL DEMONSTRATIONS for the Bold!
"Cheer Down" (George Harrison) - Cover by Raphael & Friends
Raphael_Hussl
2.0 PRO
Posts: 159
Hey there,
here's my newest video. This time I tried out something a little bit different and recorded a song with a group of 12 musicians from my hometown. This idea came along back in march when the lockdown due to the pandemic had just begun and I wanted to work on creating something valuable to maintain a goal while being stuck at home. It just turned out be a REAL LOT of work so it just got finished a few days ago.
The song I chose is "Cheer Down" by George Harrison, a late 1980's song that was in the soundtrack of the movie "Lethal Weapon 2", enjoy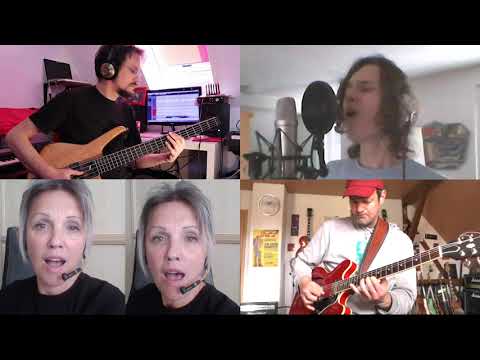 https://www.youtube.com/watch?v=Q393sblj3jM
@doc_ramadani
@Wigs
@samw2019
@coffeecrank
@Diego
@maximgottmer
@Vocality
@DogMeat
@Chris82
@heidianita
@blondiewales
@Klaus_T
@Mysti
@d1g2w3
@Gunnar364
PS:
@GuyChan
I saw that you already commented on my video, thank for your positive feedback!