Home
›
VOCAL DEMONSTRATIONS for the Bold!
All About That Bass - Megan Trainor (Male Acoustic Cover)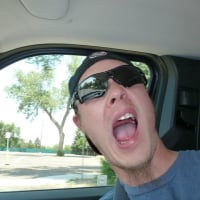 Chris82
2.0 PRO
Posts: 594
What's happening dudes and divas! Here's a fun little cover for y'all, it's down two keys from the original but I still think it sounds okay. Let me know how it sounds to you and as always I'm open for constructive criticism and feedback!
https://www.youtube.com/watch?v=r3lK-zPGYJQ&feature=youtu.be
@Michael4000
@doc_ramadani
@Vocality
@Wigs
@coffeecrank
@shining
@d1g2w3
@jmstanle
@sjonrokz4u
@Klaus_T
@LumiMoon
@maximgottmer
@Gunnar364
@DogMeat