Home
›
VOCAL DEMONSTRATIONS for the Bold!
Gave rock a go again. Here's my cover of Rx (Medicate) by Theory of a Deadman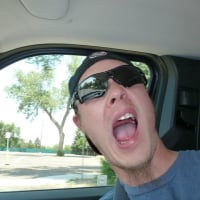 Chris82
2.0 PRO
Posts: 594
So I've been working on this one for a few days and I kept getting tongue tied. Today, I made a breakthrough and managed to get through the entire song in a single take without tying my tongue into knots. I'm pretty happy with it but I'm not sure how it sounds on the long, high pitched "medicate" passages (at 2:00 & 3:15). I tried to drag my chest up there, belt it, and add in a little distortion but I'm not sure that part sounds so good. What do you guys think? Any tips for improvements?
https://www.smule.com/recording/theory-of-a-deadman-rx-medicate/2005406562_3884387441