Home
›
VOCAL DEMONSTRATIONS for the Bold!
"Maria" from West Side Story | Sung by Alexander Sirnes
Magus
Pro
Posts: 28
Greetings!
I started practicing the KTVA method a few years ago, on and off, and I ended up going to a vocal coach in august last year. It just really helps to get that live feedback! She's an opera vocal coach and teaches using the Bel canto method, which is where Ken's vocal foundation stems from, from what I've gathered. I live in a small town with a population of about 3000 people, so chances of coming across such a vocal coach are pretty slim, but hey, coincidences do happen!
So about 2 weeks ago, we had a small and free opera/musical concert where I was to perform 3 solos and 2 duets. This is the first time I've sung before a crowd of adults. Although it was only around 25 people attending, nerves were in high gear.
Sorry about the poor sound quality, but they didn't set up any microphones or anything, cause we were performing in a small room, so we were told we didn't really need microphones for the songs we were going to sing.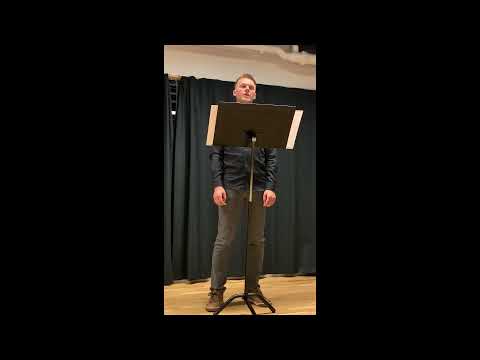 https://www.youtube.com/watch?v=HewNH5hH9c8