Home
›
Newbies Demo Area - for those who want to test the waters!
Need help/input on a recorded performance
nodoubtarion
2.0 PRO
Posts: 6
Sup everyone, I'm the lead singer of a prestigious tribute to No Doubt. For years, Iv somehow been able to perfectly replicate Stefani's vocal and have had nearly all positive feedback from musician veterans, a coach I worked with, the no doubt community and have a strong group backing me (one is a member of Streetlight Manifesto).
Just recently, my friend shared a recorded live performance of us doing the song Hella Good to a tribute band community on Facebook. It was mostly positively received but a few said the lead vocal was pretty pitchy and often out of tune, along with the harmonized chorus. They said the verse phrases at the end of each line were consistently flat specifically despite the tone and style being authentic.
I'm fully aware that my guitarist was definitely out of tune as he himself knew. Aside from him, we wanted a "gang vocal" sound which Ken explains requires a bit of out of tune singing for that arena rock-gang effect. We've sorted this out since and sing it more in unison these days.
My concern is I rarely ever get enough feedback or criticism which would allow me to learn, but due to the obscurity of singing in female pitch often and having a highly stylized voice, coaches and listeners are clueless as to an opinion or suggestion for lessons.
I primarily focus on No Doubts live versions, as they are more appropriate for rowdy rock audiences we target. I opt for the darker, fuller, more shrill vocal for more punch and attitude. The people who liked the performance said it's mainly just a style preference and I'm slightly bending the notes a bit for attitude, but might sound off for some. Another guy who liked it does pitch correction and tuning for a variety of instruments and didn't hear anything wrong.
Below is the performance along with No Doubts version, plus a mashup of both of us side by side. All feedback and suggestions greatly appreciated !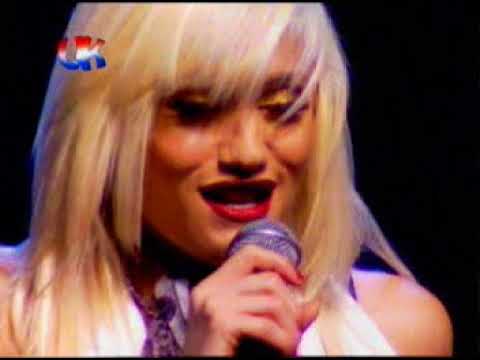 OTHER PERFORMANCES /
BAND PROMO VIDEO /