Home
›
VOCAL DEMONSTRATIONS for the Bold!
Fire Away - Chris Stapleton Acoustic Cover by Michael Hill
michaelmusic
2.0 ENROLLED
Posts: 196
Hello again KTVA fam!
This week's post is a cover of me singing *Fire Away by Chris Stapleton*
Summary
I have tried to sing about 30min per day. This song I learned 10min before filming. I want to develop a unique, strong, and full sound across the entirety of my range. This song only has a few notes that are higher and I think I do a fairly good job of not sounding weak or shakey on those notes.
Obstacle
Over the last month I've been focusing a ton on pitch and tone. These two components have been my biggest struggles. I've improved with notes in my lower range having a unique, strong, and pleasant tone. However, getting in to my higher range past the passagio sound weaker and unsupported. The notes sound shakey and not full. I think this partially has to do with vowel modifications as I go higher because my mouth would open too wide, so I've been working to managed this and get smaller as I go higher while still keeping the tongue down.
Solution
All feedback from a beginner's ear to a skilled technical pro is welcome.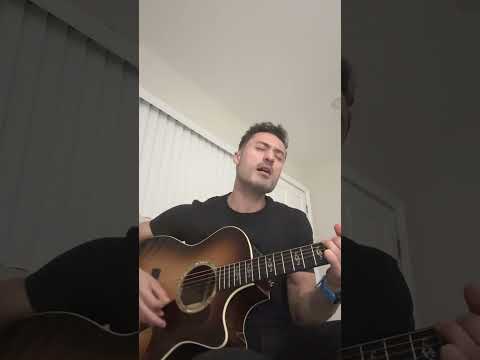 https://youtu.be/HBvBN30qXaE