Home
›
Vocal Health and Wellness
Very Long Cold!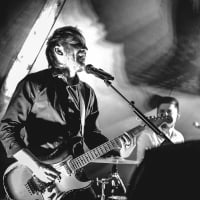 philmaher
Pro
Posts: 48
About 3 weeks ago I slept in a caravan after a show at a holiday park, (pretty much winter at the time) Woke up the Monday after with a very slight tickle on my throat, didn't think too much of it. Even recorded a couple of tracks later that week which sounded good, but i knew things weren't quite right. however I had a gig on the Saturday night and after relatively resting all week it only hit me whilst warming up that i didn't have access to any of my high range and i was very hoarse and dry. worst part was I didn't even feel like i had a cold or particularly under the weather. Not great before a 2 hour set of 80s music.
I gotta say during the first 2 songs (Power of Love, huey lewis and Easy Lover, phil collins) I didn't think i was going to make it through the show.. I had some coffee on stage and this seemed to help, (prob more just hot drink as oppose to the coffee) Fortunately the rest of the first set was a bit more manageable but I did have to modify several melody lines to sing them and was a bit more stationary on stage in order to conserve energy and not wear myself out.
Dropped a few of the higher numbers that night and got through the gig, didn't make any excuses to the crowd just mentioned i was obviously fighting a cold, but afterwards many people came and complimented me on my husky voice! Personally i thought i sang terribly but just shows the lines of what a layman audience still thinks is good so its always best to not give up and keep performing as if nothing is wrong because people might not realise.
I drank 4 coffees and a couple of pints of water that night but got through it. So then comes the recovery, I was gigging again the following weekend so 7 days to recover.
Took standard cold and flu tablets not to much effect, the gig rolled on by, i was still pretty bunged up but had no sore throat or any other symptoms so managed to get through that but still had to ditch any really high stuff. I took a couple of ibuprofen before hand, can't tell if it had any major effect but, maybe even just mentally knowing you've done that it helps.
Hooray, i had (have) 2 weeks until my next gig to fully recover. So i get plenty of rest, luckily had some days off, re watched Kens vocal wellness portion and bought myself some of the main supplements (b12, zinc, C, cod liver oil, echinaceea and acidophilus) in the hope that would aid a quicker recovery, also got some antibiotics from the docs.
That was just over a week ago and still I'm totally bunged up, I can sing, and reach my higher register but its still an issue, and after taking everything i feel i can to help and resting plenty. I can decongest with olbas oil etc but although that temporally eases the blockage the underlying cold is still there.
Any thoughts on shifting this 3 weeker?!
Thanks
Phil