Home
›
Ken Tamplin's Corner
What happened to Bon Jovi?!
rockandrollallday
Pro
Posts: 18
Hey guys,
I just happened to see one of Bon Jovi's live performances in Seoul, Korea, and was completely shocked... He was struggling throughout his own song 'Always', struggling to hit the high parts, struggling for breath, and going flat many times.
Here's the link: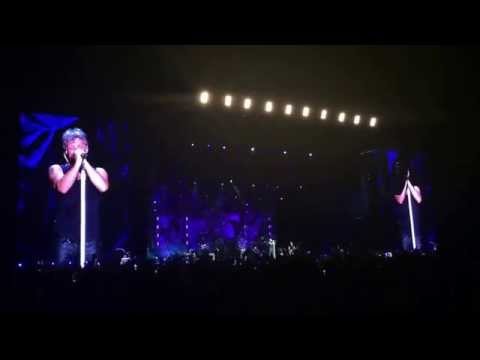 https://www.youtube.com/watch?v=n81-tqKPUgs
Does anyone know why this is happening? This is way different from his past, when his high notes used to sound so sharp and accurate, and he hardly needed to gasp for breath like that... It seems like a 360 degree change!
It can't be that he has a sore throat right? I saw somewhere in the forums that one should still be able to sing through sickness (unless he/she has lost their voice)...