Home
›
Vocal Health and Wellness
Hey Dudes and Divas!
Welcome to Singer Forum by Ken Tamplin Vocal Academy. Enrolled KTVA vocalists have access to the full singer forums, self-registered members have access to limited areas of the KTVA singing forum. Register to learn more.
To enroll in Ken Tamplin Vocal Academy Singing Lessons click here.
Hoarseness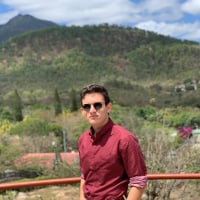 Diego
Posts: 886
2.0 PRO

Hey Guys,
I was wondering , what is the best way to get rid of voice hoarseness? By the way, I love your channel, you have an amazing voice. My range is a B2-G4. I try to go for the higher notes but I end up screaming all the notes and then comes Hoarseness.