Home
›
INTRODUCE YOURSELF
Phillip from Alberta, Canada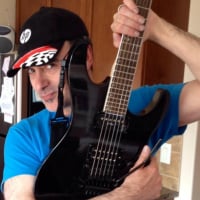 Furious_Phil
Moderator, Pro, 2.0 PRO
Posts: 1,366
Ahoy mates!
I have been singing for quite a few years, but it has always been hit or miss.
Always had throat stress after a performance as well, and am prone to sore throats.
I've typically been the guitarist with the good backup vocals, but now I find I want to take it to the next level! (Maybe like Phil-X or Ritchie Kotzen???
)
Anyway, I am untrained, and so a blank slate... I look forward to being able to sing through an entire practice session and not be hoarse afterwards.
I also look forward to a more consistent performance level, and being able to really open up my singing potential!
Cheers!
Phillip (aka Furious Phil)