Home
›
Vocal Health and Wellness
How to sing everyday for hours and also do the KTVA course without losing the voice.
Octavio
Pro
Posts: 5
Hi. Im a little bit worried now, because I was trying to do the exercises of the Volume 1 of the Ken Tamplin course ( I just started ) and today my voice is in bad shape . It sounds very airy and raspy higher than G4 in both mixed voice and chest voice, and the falsetto its not working today except for some some notes in certain Vowels. My problem is that my only source of income comes from busking (street performing) and I usually do it for 3 or 4 hours every day , a repertoire of pop songs , with a decent size amp but without monitors , and sometimes I need to sing even without amp (because the police here sometimes are annoying) . I arranged the songs I play to be in the range of C2 to G4/G#4 in chest and up to a D#4 in falseto( my comfortable range is about C2 to F4 or F#4 and higher than that I need to belt)
This is some demonstrations of my singing:
This was three months ago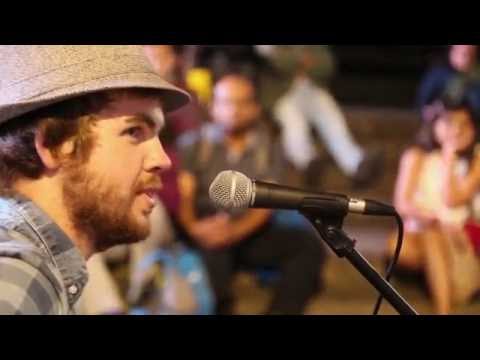 https://www.youtube.com/watch?v=sH-RwkmIpNc
And this was just one week ago:
https://drive.google.com/file/d/0B_lmUcJgVAN-RWpzejR3aExFZ0U/view
I cannot concentrate very much on my posture or singing or breath because I have no support of anybody in my show and I have to entertain people, so Im most of the time focus on that, screaming, dancing , interacting with them. Also many times I cannot hear myself clearly because people are louder than my speaker ( and I cannot turn the amp more because Im gonna get noise complains)
Do you think it would be good to know if Im a tenor or a baritone and then arrange the songs so I dont blow my voice for trying to sing in a wrong range (according to my abilities at the moment)?
Its good for me to do the Ken Tamplin Course even though I sing so much everyday and my voice sounds bad?
I try not to speak loud and to speak little. I dont smoke and I dont drink alcohol. I just drink water and I follow a plant based diet (Mcdougall diet) and I drink around 1liter and a half to 2 or more. I sleep what my body ask ( sometimes even more than ten hours when I do more than 4 hours of show) and I try not to scream when I sing ( trying to locate the sound of the voice in the palate and nose) . This is my full time job and I want to make a career out of it so I really need your help! Thanks for reading